16th April 2018
Posted by:

Manolis

Category:
Watching small business trends year after year shows us just how dynamic the small business space is. When it comes to small business trends, entrepreneurs need to stay on their toes—ready for any new technology or shift in demand that will affect their businesses.
Now that we're in a new year, what can small business owners expect to see in 2017?
We reached out to top entrepreneurs, experts, and business advisors to see what small business trends they think will define entrepreneurship and small business in 2017.
Here's what they had to say.
Small Business Trend #1: Automating Internal Systems
"Automation will have the largest impact on small businesses in 2017. While automation itself has been around for decades, it was typically only available to companies that could afford to hire other big name companies such as IBM, GE, and Siemens to implement it. Now though, services such as Zapier, IFTTT, ActiveCampaign, and a host of other cloud-based automation platforms are bringing automation to the masses, for very minimal costs.
By utilizing automation, businesses can reduce the amount of manual labor required from their employees and either eliminate that payroll expense or allow their employees to do tasks that are less mundane.
The benefit of it is that the business gets more from the employee. Many employees will appreciate doing less repetitive, mundane tasks if they are allowed to focus on creative projects instead."
—Andrew Legran, Founder of Spera Law Group LLC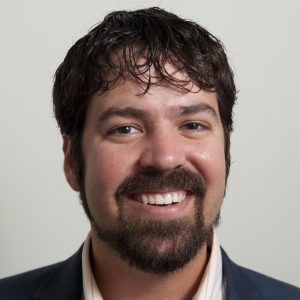 Small Business Trend #2: Embracing Content Marketing
"Content marketing has been a big part of business for a few years, and 2017 will continue to force small business owners to take more notice and be more knowledgeable about the content they produce for their website.
Digital marketing and SEO agencies will be very busy as SBOs come to them for expert insights on what they can do to produce fresh and innovative content that will engage with their target audience.
Video and augmented reality are taking a firm hold of a company's content as consumers' needs change and become more sophisticated, and small businesses can't afford to be left behind."
—Murat Evin, Creative Director of The London School of Make-Up
Small Business Trend #3: SEO Remains a Top Priority
"SEO standards were raised in 2016, with the introduction of Google Penguin 4.0 acting as a real game changer in the way websites are judged by the search engines.
These ongoing changes will continue in 2017, with even more evolution of how search engines work, making it imperative that small businesses stay on top of what SEO changes will do to their rankings, as well as how they should approach their strategies—this is just as important for mobile."
—Steve Pritchard, SEO Specialist at giffgaff
Small Business Trend #4: Social Media is as Important as Ever
"I believe that social media accounts will continue as small business trends and have more impact to many businesses this year. From the influencers that can be used as ads to using it as a way to trend and be more popular."
—Daisy Jing, CEO and Founder of Banish
Small Business Trend #5: More Artificial Intelligence in 2017
"The greatest small business trends will be workflow automation. Robots will proliferate as never before and will be largely adopted by all sorts of businesses, so it will hit you regardless of whether you are willing to take advantage of it or not.
Both customers and employees will demand automation resources from companies as being something ordinary and standardized. From your everyday customer that wants to get instant automated data entry from an innovative AI tool to your marketing guy that just needs that new chatbot to go live, everyone will take automation for granted and for something that separates a high-quality product from a not-that-good one."
—Nick Chandi, Founder of SlickPie
Small Business Trend #6: Expect More Mobile Interactions
"We are now living in a digital omni-channel age where people are using their smartphones, tablets, and laptops to research, compare, and make purchase decisions.
Reach and engage users where they are, regardless of their device by investing in responsive web design and mobile apps and mobile selling. It's cheaper than you think—mobile UX pays dividends."
—Andrew Broadbent, Director of Search Marketing, Vab Media Digital Agency
Small Business Trend #7: Spark More Customer Conversations
"A trend we've seen over the last couple years that is gaining steam and we believe will have a significant impact in small businesses in 2017 is the conversational interface, or consumers interacting with brands inside of a chat app such as Facebook messenger, WhatsApp, or SMS.
More consumers these days prefer to interact with brands in a lightweight text or chat fashion rather than sitting on hold placing a phone call, or leaving a voicemail or even emailing a support desk.
Artificial intelligence and bots will also help accelerate this trend; however, the trend is already well in progress, and smart entrepreneurs and small businesses stay ahead of the curve by integrating chance-based customer service for their consumers."
—Bryan Clayton, CEO of GreenPal
Small Business Trend #8: More Millennials in the Marketplace
"Millennials are entering the workforce and coming of age. As baby boomers grow older, millennials are becoming a more important consumer demographic that businesses will have to cater to.
Compared to their parents, they tend to embrace new technology, spend a greater amount of time on social media, and are more socially conscious buyers. Millennials are here to stay. Companies must adjust their marketing and sales strategies in 2017 in order to connect with this generation."
—Robin Graham, Founder of Q Canvas Prints
Small Business Trend #9: Consumers Will Demand More
"Consumer expectations for deep knowledge will surge in 2017. Buyers increasingly expect frontline staff to have comprehensive answers to questions about rates, terms, and follow-up support.
They also want to be directed to content resources that probe the big questions surrounding their purchase—even if they don't actually read any of the studies or white papers you supply.
So, what does this mean for the sales and support people who encounter prospects? They'd better be ready to predict customer questions and discuss the big issues in their field. They will need to be following the social media chatter in their product area and reading the latest content.
Because even if entrepreneurs and small business staff don't have all the answers, the one thing that will be expected of them is that they are plugged in, their knowledge is relevant, and they can supply the background information that buyers want."
—Elizabeth Gibson, Chief Content Officer of EZ Landlord Forms LLC
Small Business Trend #10: Small Business-izing of Technology
"The most important small business trends will be what I call the 'Small Business-izing of Technology.' Cloud based technology is bringing enterprise class business software to small businesses, which 10 years ago was only available to large companies with big technology budgets.
In the past, the big tech companies like IBM, Oracle, and SAP focused on high quality and high expense solutions to Fortune 500 companies. Today, even a small business with just a handful of people can get fantastic software to run their business. This lowers the barriers to entry of starting a company, because it takes so much of the complexity and cost off the table, and clears the way for small businesses to innovate."
—Steve Benson, Founder and CEO of Badger Maps
Small Business Trend #11: Pay Attention to Video Content
"One small business trend that's had its roots down for a while that's going to be picking up steam going forward is video content. Video content provides valuable engagement above and beyond what articles and blog posts can for companies.
Being able to make attractive videos to capture the attention of viewers, make a good impression, and keep people coming back is only going to become a better source of attention in the coming years."
—Charles Dugan, Owner of American Image Displays
Small Business Trend #12: Perfecting Consumer Relationships
"Improvements in customer relationship technology—integrating technology with customer need—will definitely have a huge impact on small business in 2017.
Leveraging CRM systems will allow businesses to be able to anticipate customer needs and respond back to clients quickly and efficiently."
—Deborah Sweeney, CEO of MyCorporation.com
Small Business Trend #13: Chatbots and User Experience
"New and emerging technologies will increasingly improve the way businesses are run in 2017.
The biggest technology trend that will sweep 2017 is chatbots! Chatbots will provide a better overall customer and user experience by always being readily available for assistance. This is huge because artificial intelligence is only going to get bigger and smarter."
—Amanda Thomas, Senior Marketing Director of Liaison Technologies
Small Business Trend #14: Expect More Marketplace Competition
"As a marketer, I think one of the biggest challenges facing SMB business owners is competition from marketplaces.
It started with Uber and in 2016 it exploded into literally every single niche.
Many small business owners who run companies are facing huge crunches when it comes to competition and pricing—mostly due to marketplaces that are sourcing vendors."
—Max Soni, Founder of DotComSEO
***
What do the 14 small business trends say about entrepreneurship in 2017? More small business oriented technologies and more creative approaches to reaching the customer.
Are you ready for all that 2017 has in store? Keep an eye out for these 14 small business trends, and you're well on your way to having the best year in business yet.
What small business trends do you predict for 2017? Leave them in the comments!
https://www.fundera.com/blog/small-business-trends